So many people have asked me how I create my fonts for my classes and Creative Market shop, so I decided to finally create a tutorial to show the full process!
In this class you'll learn all the steps to design a font on your iPad in Procreate.  I create fonts on my iPad and sell them on Creative Market to make a little extra passive income, and I wanted to show you my whole process from start to finish so you can start creating fonts for personal or commercial use.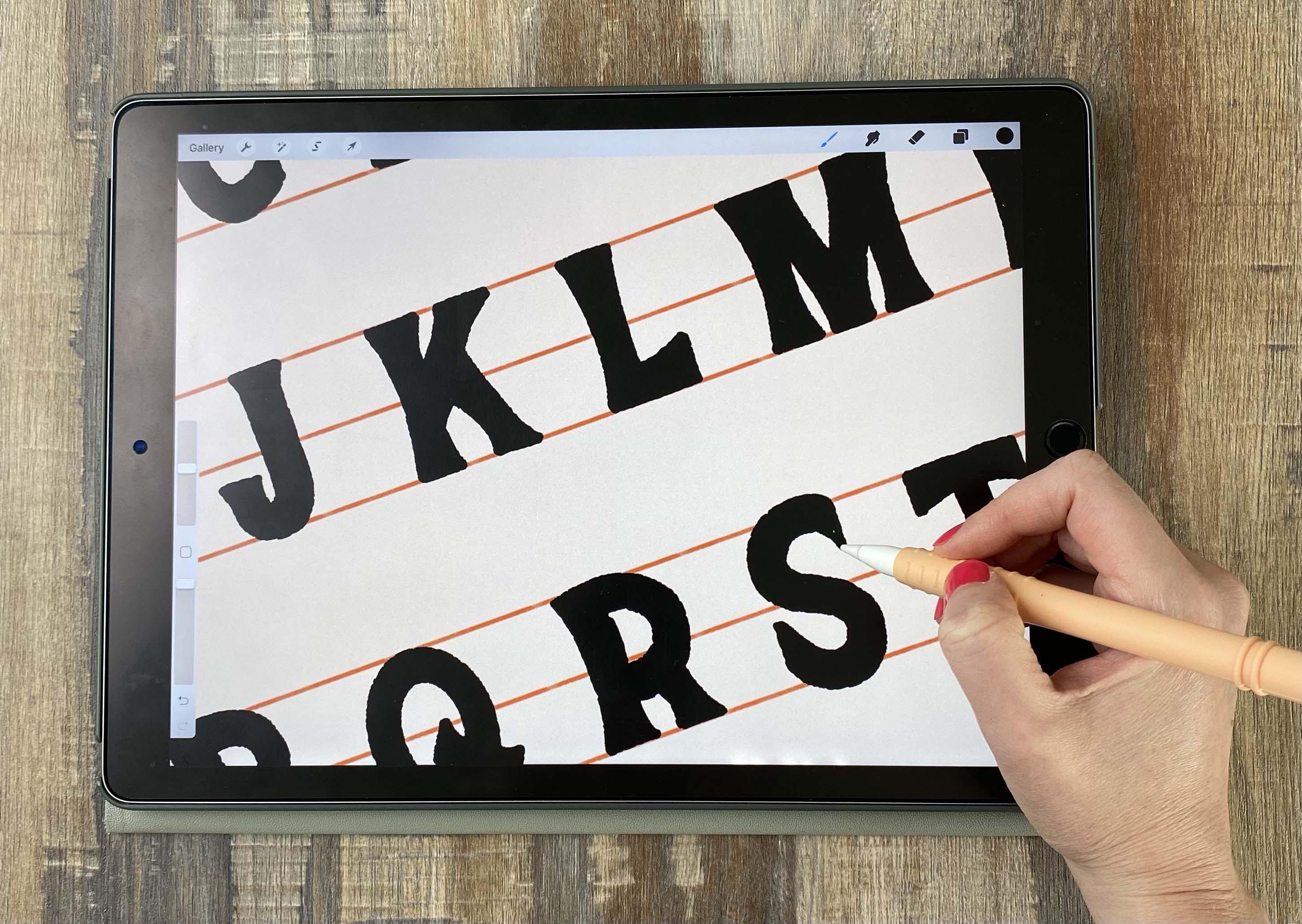 First we'll plan our font using vintage lettering inspiration and then test out some letter styles before diving in and designing the whole letter set. I'll show you some of the fonts I've made as an example, so you can use my fonts as inspiration to create your own or you could come up with your whole own font style.
Next we'll draw each letter by hand in Procreate so you can create a font with a handmade feel and even include texture, outlines, and other decorative elements. Then we'll piece the font together and tweak the spacing and sizing of each letter combination.
Last I'll show you how I list the font for sale in my Creative Market shop so you can decide if selling fonts is right for you. I'll show you my process for creating images to display your font so you can market your font to the target audience that matches your style.
The amazing thing about this process is you can create beautiful fonts with a handmade feel all on your iPad without needing any other equipment. Hand lettering is so popular right now, but a lot of people just don't have time to learn how to hand letter, which is why creating fonts with a handmade feel is such a marketable way to use your love of lettering to share your work with the world and make a little extra income!

All you need to take this class is your iPad and a stylus. We'll be using the apps Procreate and iFont Maker to build the fonts, so those are the only paid apps you'll need for this process. I'll be using the Apple Pencil, but you could use any stylus, or even your finger. Let's get started!
Not ready to watch the class yet? Hover on the image below to pin it for later: