Drawing in Perspective
Do you tend to draw everything in 2D and wish you could start incorporating objects in perspective into your work? I created a class to show you everything you need to know to start drawing in perspective!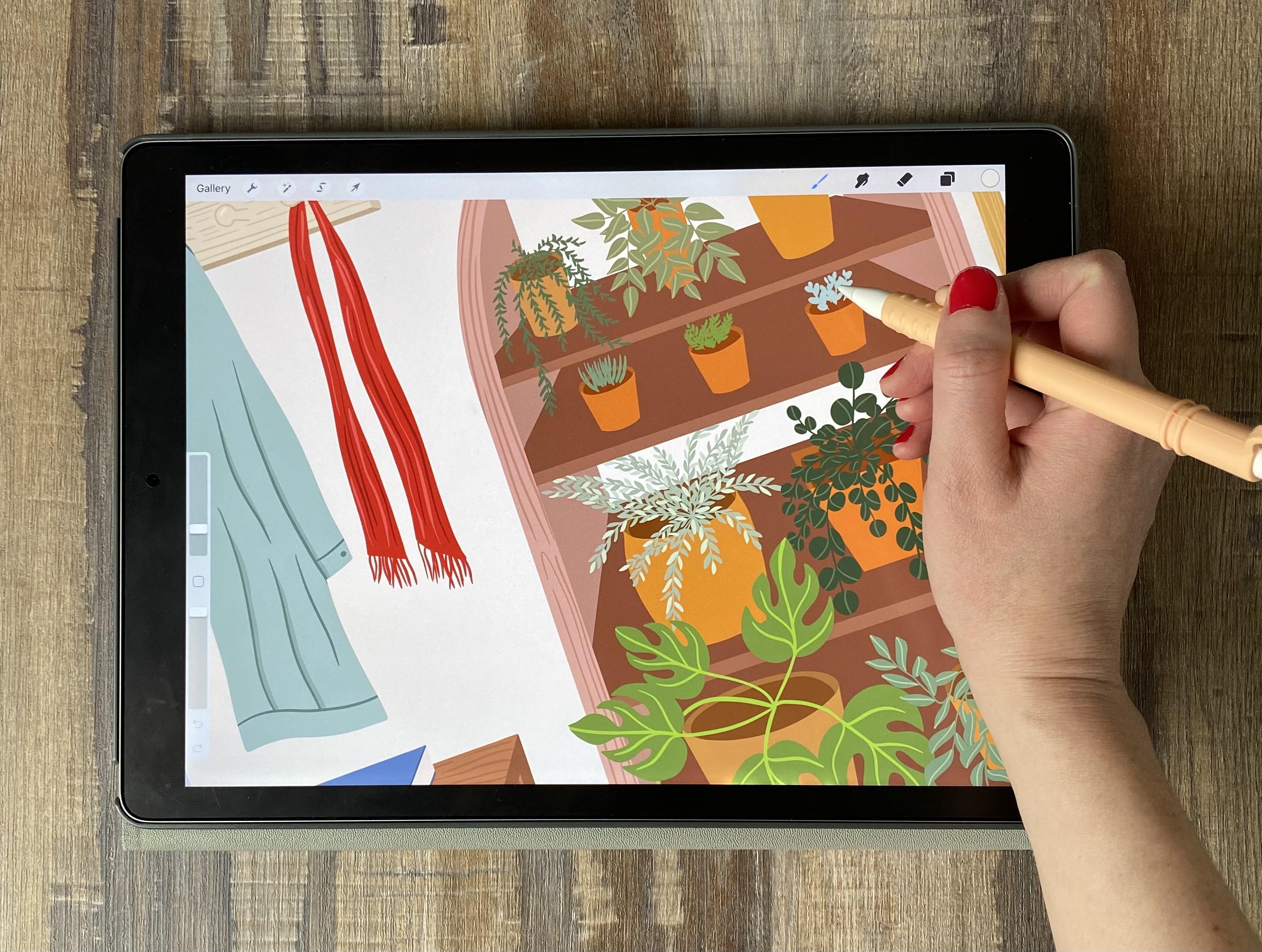 In the class we'll cover one, two, and three-point perspective so you'll be able to incorporate objects at any angle into your illustrations.  I'll be demonstrating these techniques on my iPad in Procreate, but you could use these principals for drawing on paper, canvas, or any digital drawing program.
First we'll look at the basic principals of perspective and go over the workbook I created where I outline every step of the perspective drawing process. The workbook is a free download that you get when you watch the class and you can refer back to it anytime you have trouble figuring out how to integrate perspective into one of your drawings.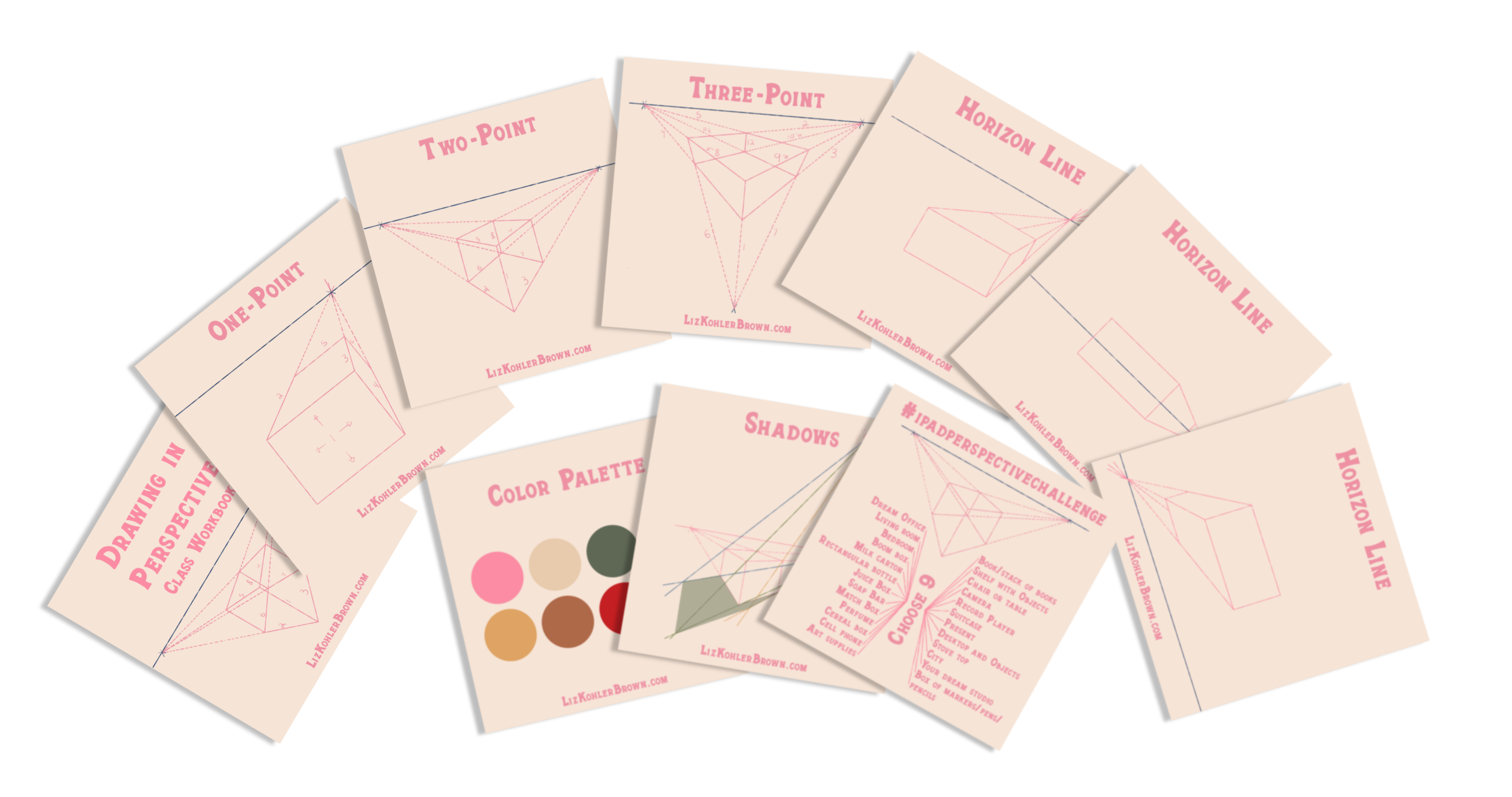 Next we'll use one-point perspective to draw a shelf with a variety of objects on it. We'll cover how to put any shape in perspective including cylinders and odd shapes, so you'll be able to draw any object into your composition.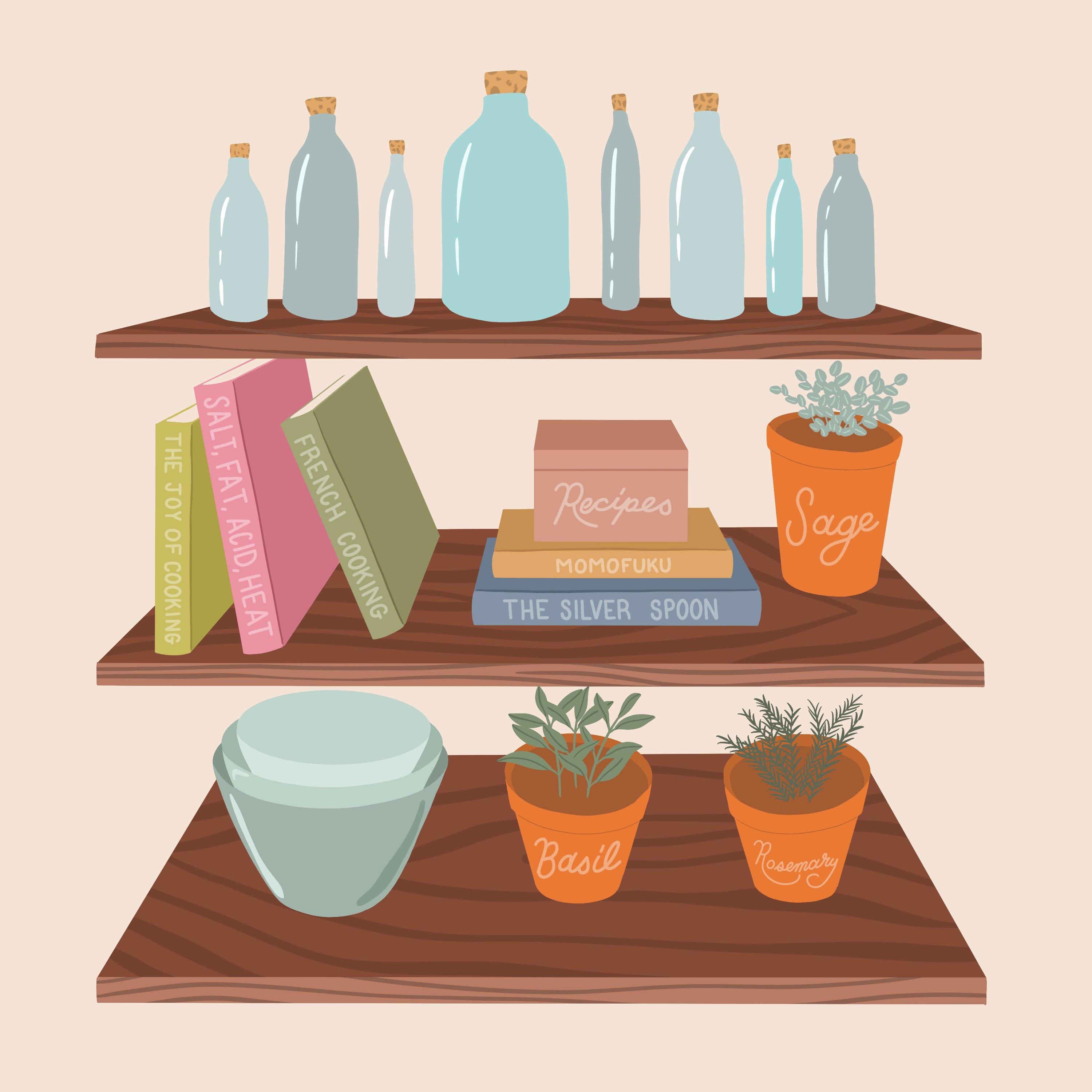 Next we'll use two-point perspective to draw an interior space like a living room or kitchen. We'll look at how to space things like wood floor planks and window panes evenly, and we'll cover how to add some textile objects to your illustrations so your perspective drawings don't end up too stiff and rigid.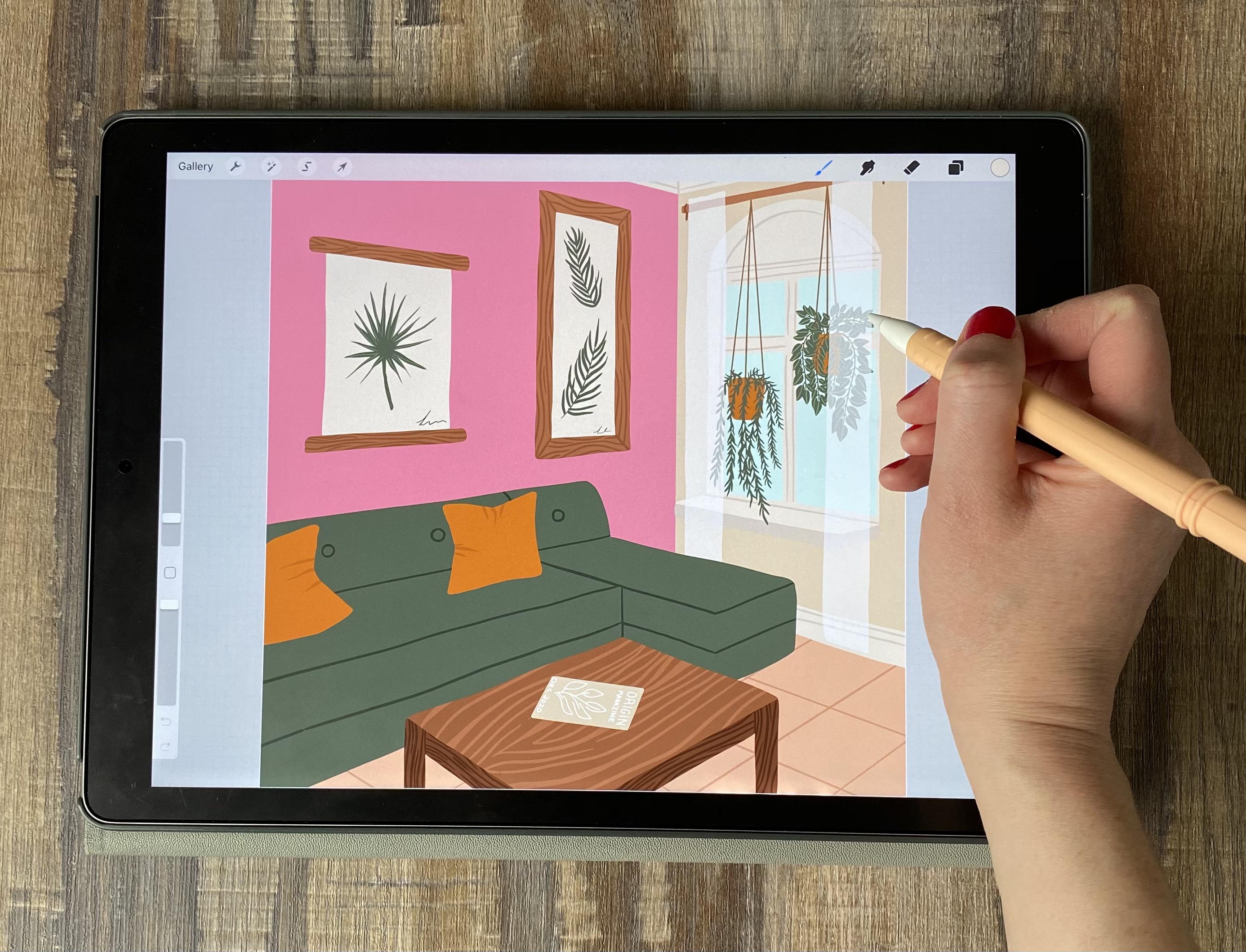 Drawing in perspective is one of those must-have drawing skills that artists and illustrators need to have to be able to accurately depict objects at various angles. Once you learn this process you'll see how you can use perspective to put the viewer in an interesting position in front of the canvas, so you aren't just depicting flat objects shown at eye-level.

If you're afraid that drawing in perspective is difficult or that there are too many rules to learn, I want to show how simple the process actually is by both showing you the rules and then walking through the process step-by-step through creating some great artwork that you can share online or in print.  Let's get started!  
Not ready to watch it now? Hover on the image below to pin it for later:
Combining Lettering and Illustration in Procreate
In this class you'll learn all the steps for combining lettering and illustration to create compositions that both tell a story and are visually interesting!
Illustrating with Layered Texture & Color
Learn how to use layered texture and color to add depth and visual interest to your illustrations.  We'll look at how to create overall textures, how to use texture to create highlights and shading, and how to use single and multi colored texture to bring out warm and cool tones in your illustrations.
Design a Pattern Collection on Your iPad
Learn how to design a pattern collection on your iPad from start to finish.  I'll show you options for making your repeat elements in both Procreate and Affinity designer, so you can choose which option works best for you!
Learn how to create 70s style hand lettering and decoration from start to finish.  We'll cover everything you need to know to add the kind of bold color, drastic variation, and playful decorations that were so popular in the 70s and are now popping up all over in the design world on stationary, clothing, home decor.
Limited Color Palette Illustration in Procreate
Learn how to create limited color illustrations and palettes on your iPad in Procreate.  We'll cover every step of the process from building new palettes to creating illustrations that are ideal for limited palettes.
Ink Illustration Techniques in Procreate
In this class, you'll learn three different ways to use ink lines and dots to add shadow, highlights, and depth to your work.  We'll look at tons of tips and tricks for hatching, crosshatching, and stippling, and talk about how to add bold color to your linework to add variation and contrast that makes your work stand out online and in print.
---