I love creating flatlay illustrations by combining colorful objects that tell a story on the canvas. Flatlay illustration are great for commercial work, because it's easy to pop in a product or a company's message on a client project! I created a class to show you my whole process for building these illustrations from scratch, so you can create your own detailed flatlays.
In the class you'll learn how to create flatlay illustrations that communicate a message or theme by combining objects that both show your personal style and draw your viewers into your work.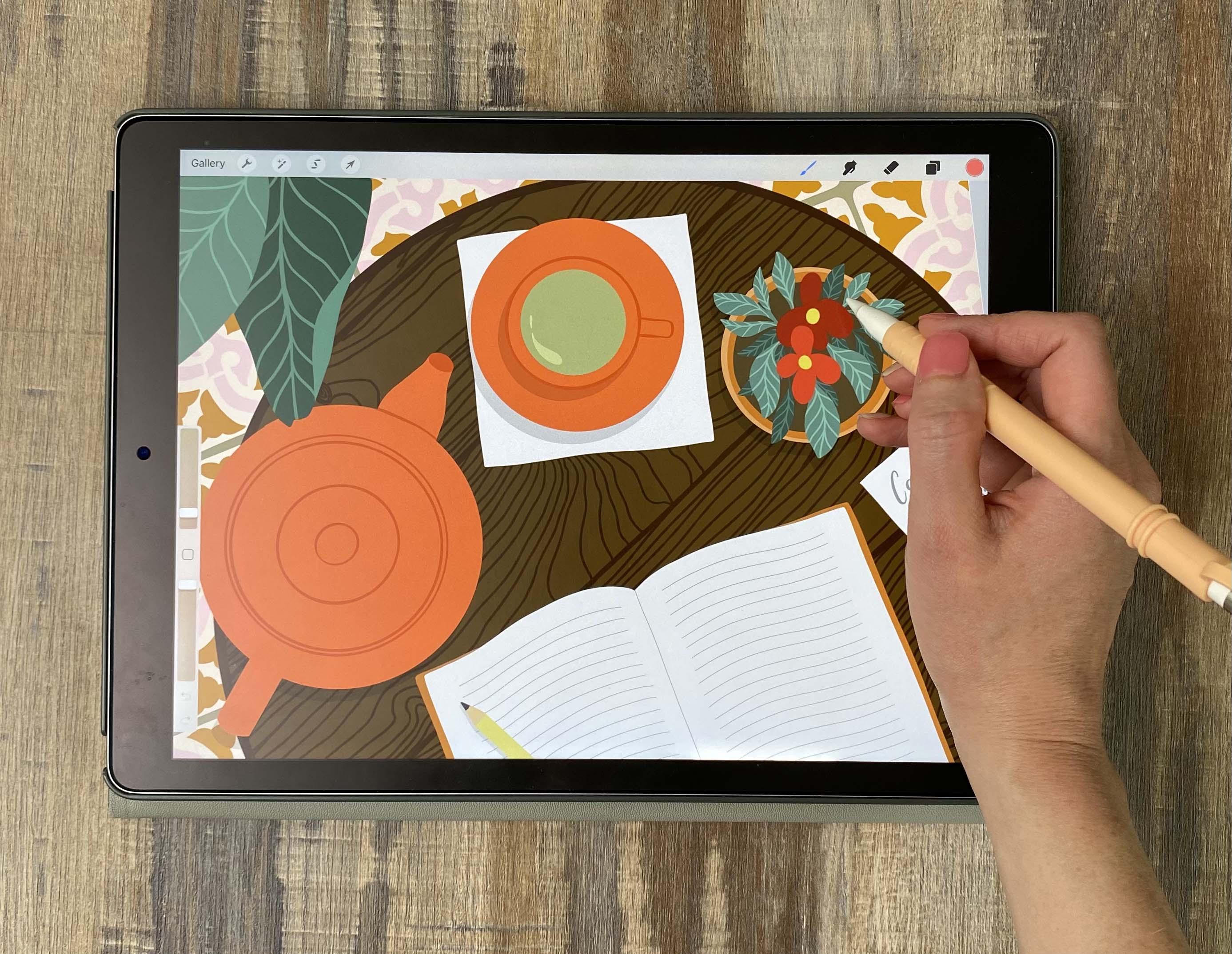 When you take this class you'll get all of the brushes and resources I use to create my flatlay illustrations including 10 object stamps and a wood grain texture that will help you quickly fill your canvas.
As well as 6 floor tile brushes that you can use to add an intricate background to your flatlays.
I'll also share with you a class workbook where I break down the composition of shadows so if you have any doubt about the length or direction of your shadows, this class will help you get confident with where and how to place your shadows.
First we'll create a simple flatlay illustration by combining a few related objects, and add in some shadows and layering to give the composition depth.
Next we'll create a cafe table illustration combining detailed objects with an intricate tile background.  I'll also show you how to make your own tile brush, so you can include any style of tile in your illustrations.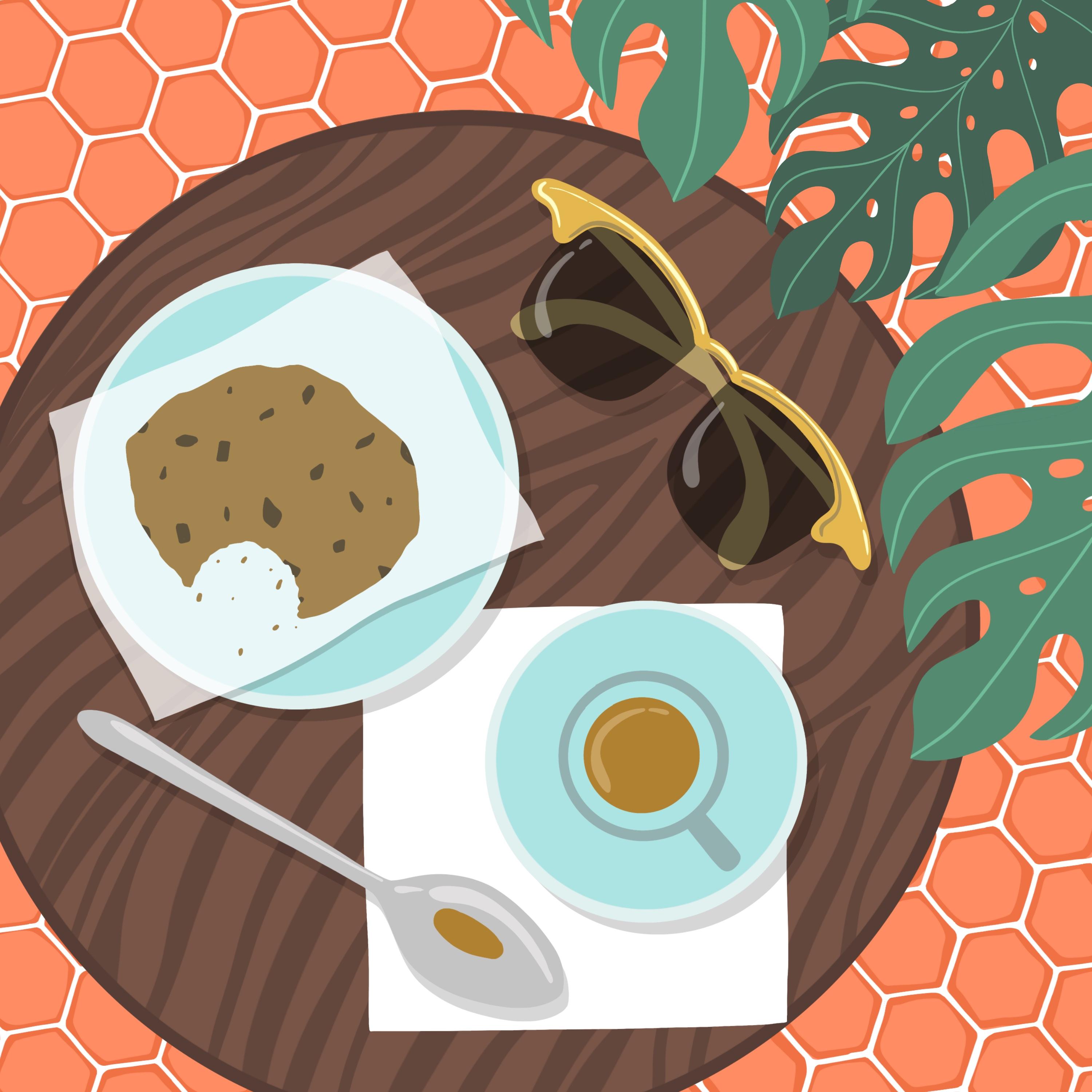 Last we'll look at ways to create a mess in your flatlays to give them a human element that takes your flatlays from stiff and lifeless to playful and narrative.

Drawing flatlay illustrations is a great way to communicate a message in a playful way and practice your drawing skills like composition, shading, and balance.
They're also great for adding to your art licensing portfolio so you can show companies how you could integrate their products into your illustrations.

All you need to take this class is your iPad and a stylus.  I'll be using the Apple Pencil, but you could use any stylus, or even your finger. 
Not ready to watch it now?
Hover on this image to pin it for later.